Khoyoot focuses on creating partnerships with women from refugee camps. It aims to empower women to create art while preserving culture and participating fully in the economic and social makeup of the community.
Learn more
OUR MISSION
Create a Better Future
Make Lasting Change
Empower Women
Our Mission is to empower women economically by teaching them how to create high quality products and sell to help create a better and secure future for all segments in the camp with positive lasting change.
A Short Video from Khoyoot
AWARDS
Princess Basma Award for Social Entrepreneurship (Winner)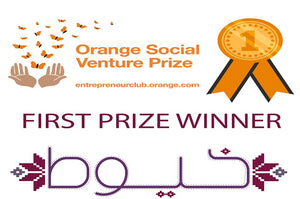 Orange Social Venture Prize (Winner)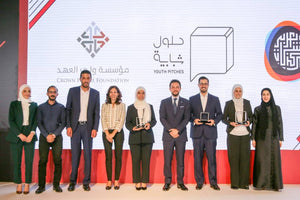 Crown Prince Foundation & Arab Youth Competition for Women Empowerment (Winner)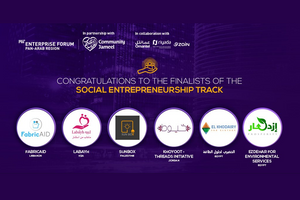 Add a title or tagline
Share blog posts, products, or promotions with your customers. Use this text to describe products, share details on availability and style, or as a space to display recent reviews or FAQs.